Sometimes God allows terrible things to happen in your life and you don't know why. But that doesn't mean you should stop trusting Him.
'The Voice' singer Christina Grimmie died Saturday after a gunman opened fire at a Florida concert venue as Grimmie signed autographs for fans after a show, killing the singer and then fatally shooting himself. Wochit
The Voice singer Christina Grimmie was fatally shot by a 21-year-old white male  — armed with two guns and a knife — who traveled to Orlando from another city in Florida specifically to kill her, police said Saturday.
Grimmie, who had wrapped up her show withBefore You Exit at the Plaza Live Theater, was shot late Friday while signing autographs and meeting fans. The suspect shot and killed himself after he was tackled by Grimmie's brother, Marcus. The 22-year-old singer died about five hours later at an Orlando hospital.
USA TODAY
The one Christina Grimmie tweet everyone is sharing
Orlando Police Chief John Mina declined to release the name of the suspect pending further investigation, but said he traveled from another — unidentified — Florida city to kill Grimmie. "He came here to commit this crime and had plans to travel back to where he came from," he said.
Mina said there was no indication Grimmie knew her assailant. He said detectives were attempting to get information from the suspect's phone and had not yet established a motive for the killing. Detectives were en route to the suspect's home city to search his residence, he added.
USA TODAY
Grimmie's brother called 'hero' for tackling shooter
Mina indicated the suspect planned to leave Orlando by some form of public transportation, such as plane, train or bus. "There is is no car that we are looking for," Mina said. "He did make travel arrangements to get back where he was going."
Police said the suspect was carrying two handguns, additional ammunition and a large hunting knife. The shooting occurred near the back of the venue around 10 p.m. while Grimmie was hosting a meet-and-greet for fans. There were about 120 people in the theater at the time.
---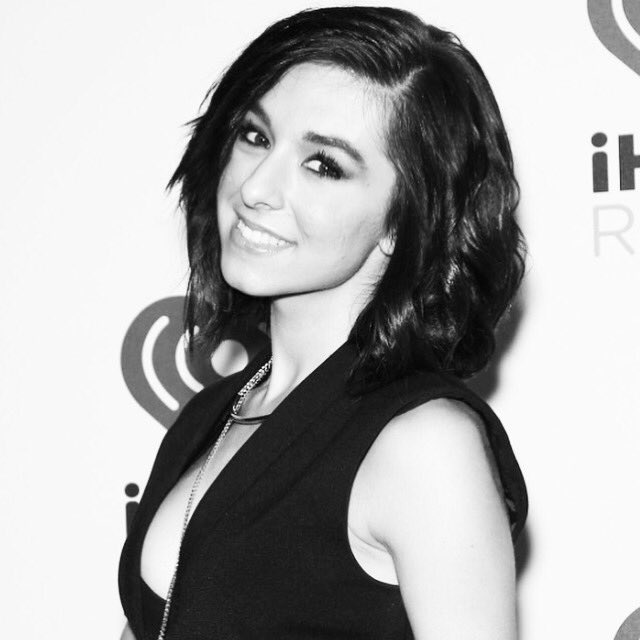 Words can not possibly describe the sorrow I feel right now. I am just stunned that we could live in a world where horrors like this happen. When I think of watching youtube videos as a teen in high school I think of Christina Grimmie and how sweet she was. I would always watch her videos and her personality and light never failed to make me smile. To be forced to leave this earth in the way that she did… it kills me. I am sobbing with the thought that not only was she taken way too soon but that her brother had to witness it. If you watch her videos you know how close they were. They had matching tattoos and I can't even imagine the pain he must feel. Her whole family. She was the fun quirky girl who loved video games and had a voice gifted to her by god. Now that talent is gone. Her brother and her were player one and two. Sometimes I am ashamed that this is the world we live in. Even though she is gone please keep her in your prayers and thoughts. She was someone who at a time I wished I could be. I am so heartbroken. Please pray for her family